Completed putting together the hardware and installing all the software. I found out that not all HDMI cables are created equal, despite what many opinionated tech writers say. I've tried 3 different brands of "high speed" HDMI cables so far, and the only one which copes with 3840x2160 @ 60Hz is the one which came with the TV. I'm quite happy with the image quality of the display for both gaming and development tasks. I guess it's not really surprising though - it's an IPS panel just like in a PC monitor, but at a fraction of the price.
Here's a comparison of old and new. That old monitor hardly small at 30", but is dwarfed by the TV.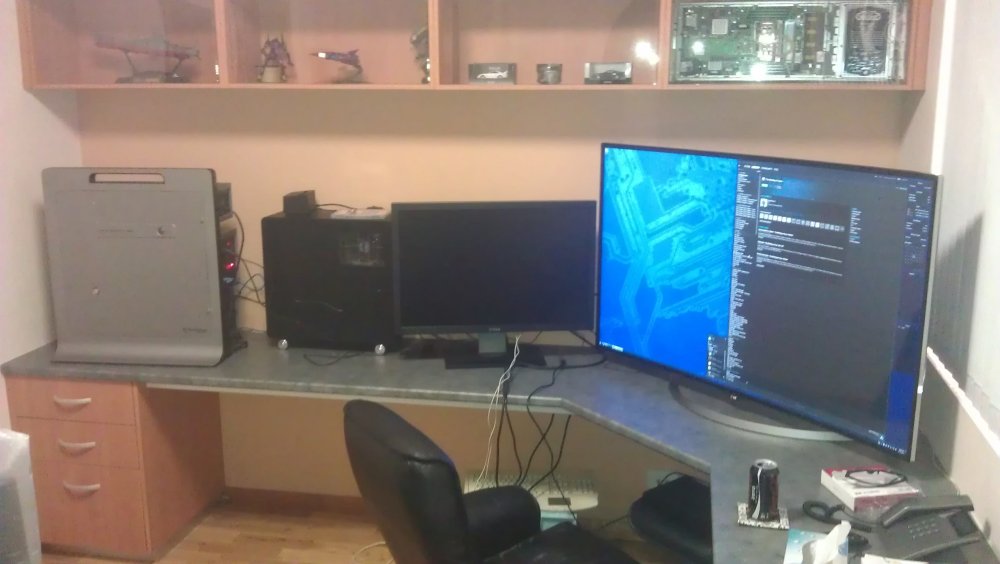 Obligatory xkcd, seeing as the first game I bought in the Steam sale was a PopCap Flash game.